I spoke to artist, Jean Camile "Kamii" Bautista, an art hobbyist who caught our eye recently! She's been posting artwork on her blogs for fun since 2013! Kamii is from the Philippines, a ways away from Boston, so I was happy we managed to chat.
When asked how she got started playing Dance Central, she explained, "It was October 2013, There was a cosplay event at the mall. My friend, sister and I went to the arcade after. My friend said, 'How bout we try playing THERE?' She was pointing [at] an Arcaded Xbox 360 console with Dance Central 3 slotted. I was thinking, there is no way I could dance because I'm not good at it and I was wearing an uncomfortable costume. We tried playing at least 30 mins. It was very challenging. Although we missed a lot of flash card moves it was fun."
She explained a little bit about why she draws Dance Central Characters, "I've always loved to draw Lu$h crew and Riptide, and sometimes Dare of D-coy crew. They're so irresistible to draw. Especially Angel. Ohh and Bodie too (cuz he's "Bro"die man)."
If she was a Dance Central character, Kamii's name would be "Cam" (short for camouflage). I love that name! So creative. It made sense later when she told me she hopes to design game characters in the future. After she graduates college she also wants to graphic design and illustrate for a gaming company. After speaking with her and seeing some of her art, I have no doubt she'll do just that.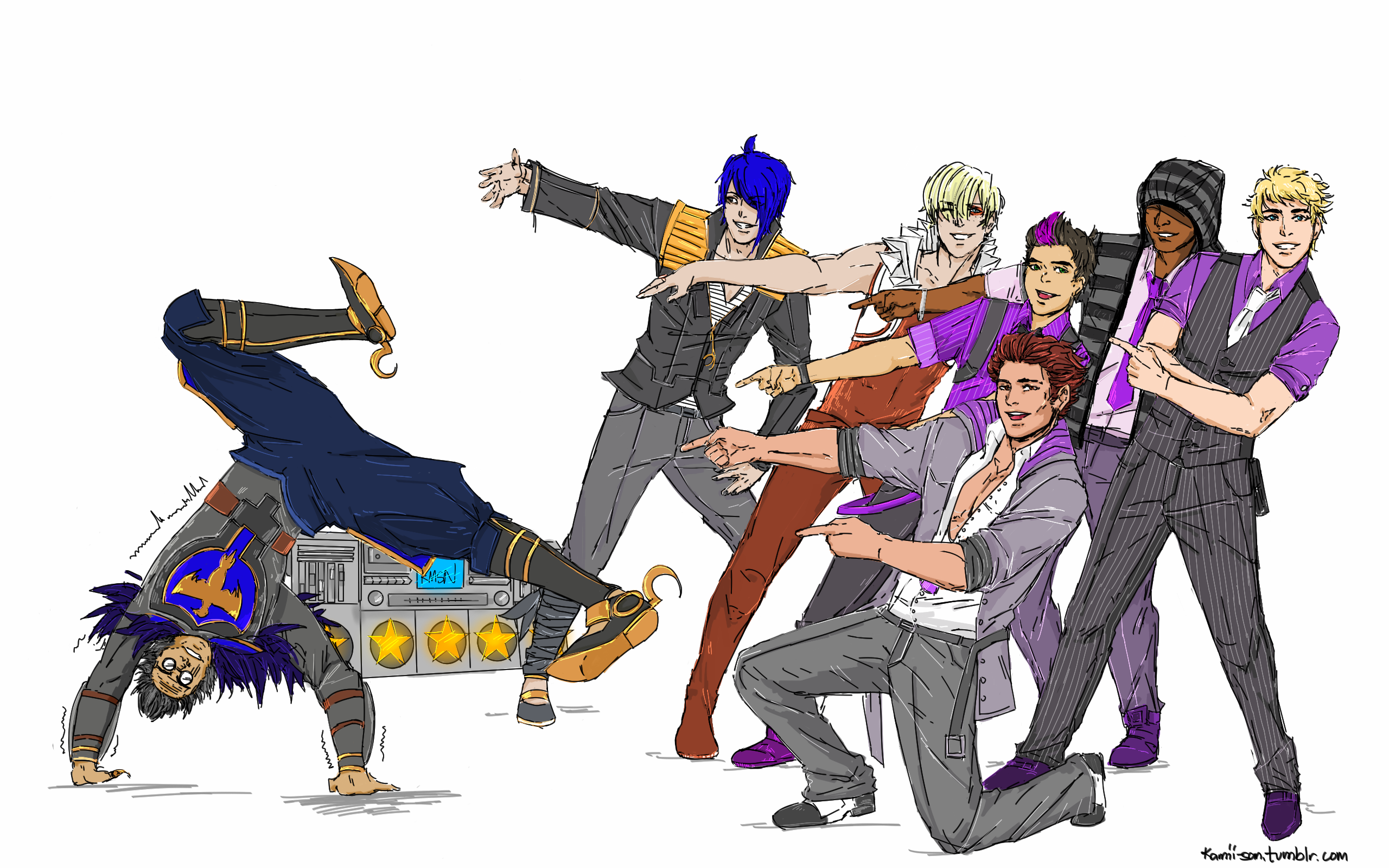 When she's not drawing, she participates in another interesting hobby: "I also love designing...and sometimes I enjoy cos-playing. Some of my friends and classmates don't know about this yet." She's working on a cosplay of Emilia that she hopes to wear later this year.
At the end of our chat I asked her to make a playlist of her favorite Dance Central songs:
"The Way I Are" by Timbaland ft. Keri Hilson and D.O.E
"SOS" by Rihanna
"Take Care" by Drake ft. Rihanna
"Lights" by Ellie Goulding
"Party Rock Anthem" by LMFAO ft. Lauren Bennett & GoonRock -"Whip It" by Nicki Minaj
I really enjoyed getting to know Kamii a little better. It's so cool to see someone so young already so talented and passionate about their art! Make sure to keep your eyes peeled for her stuff on Tumblr. You guys are incredible. We want to see all of your Dance Central art. If you want to share your links with us, please feel free to post on our Facebook or tweet us at @Dance_Central.