Back to Blog
Rock Band 4 - Interim Patch Incoming!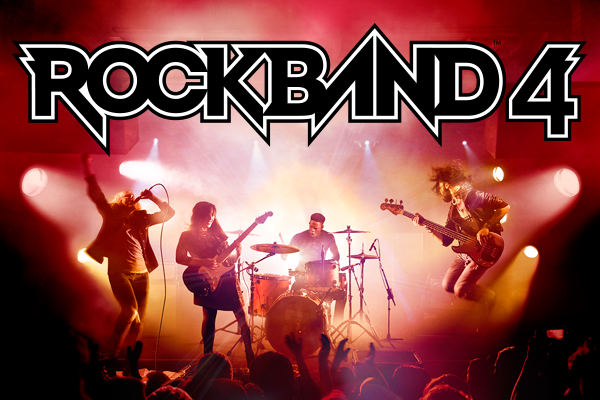 Hey gang,

In case you didn't notice, we launched Rock Band 4 on October 6th. We're working hard with Mad Catz to make sure we get more product available at retail. Thanks for your patience if you couldn't find the version you were looking for last week. For those of you that already bought the product, thank you for your support!

Players have had a lot of great comments on what they like and have been very helpful in pointing out bugs and suggesting features they think are important for us to add in a title update. It has been amazing to see the passion in the Rock Band community and we want to thank you for telling us what you think. We want to continue to develop a close working relationship with the community over the long term. It's our intention to tailor the RB4 experience to the playing audience. We look forward to continuing the dialog with you.

To that end, we'll be releasing a title update targeted for the last week of October (pending testing and platform certification), in addition to the already announced feature update coming December 8th. This interim update will address a handful of issues first reported by our early adopters.

Here's what we have planned for this month:
Character Stand-ins: we fixed this issue; players who build custom band members can also have their band appear across all game modes (Shows, Quickplay, Career)
PS4 Streaming Audio Support: we are fixing the issue with song audio for live streaming on the PS4
5.1 crowd audio support: we are making a change to add more ambience and crowd audio to the surround channels, similar to what we've done in previous versions of Rock Band
Various bug fixes:
Fixed an issue where Beatles guitars would not auto-calibrate
Fixed an issue where character previews might pop-up in the overshell during gameplay
Fixed a font issue with certain symbols in lyrics
Fixed a lefty-flip cymbal issue with GH drums
Fixed an issue where playing some songs with intentional missing parts would result in a crash
Fixed an issue on PS4 where users with more than 2,000 Friends are unable to view in-game leaderboards

So, that's the plan! We will of course be releasing full detailed build notes (including the specific bugs addressed) when the update is released.

We'll soon also be providing additional information about the December title update, including specifics regarding availability of DLC exports.

Thanks for all your support!

-The team.