Hey gang,

The cat's outta the bag…Harmonix is starting up our streaming channel again! This time we're back and bigger than ever…let's give you the GRAND tour!

We've been talking about rebooting our Twitch channel for ages (well, really, ever since we moved to our new offices in downtown Boston). We know you've wanted our streams to come back, and we have too! Now, with the perfect amount of time and effort put into it, we're able to bring our channel back to life.

Our new Twitch set-up has a couple of sweet new features. Aside from literally all of it being new, here are some highlights:
Hours of random banter from Harmonix folks, plus special guests will be featured on the stream!
Fancy lights, fancy cameras, fancy people. Fancy talks, fancy games, fancy everything.
The occasional giveaway (hint hint) for tuning in to our show.
We'll have multiple streams every single week! Can't tune in for the first show? No problem, you can always catch the next stream later in the week.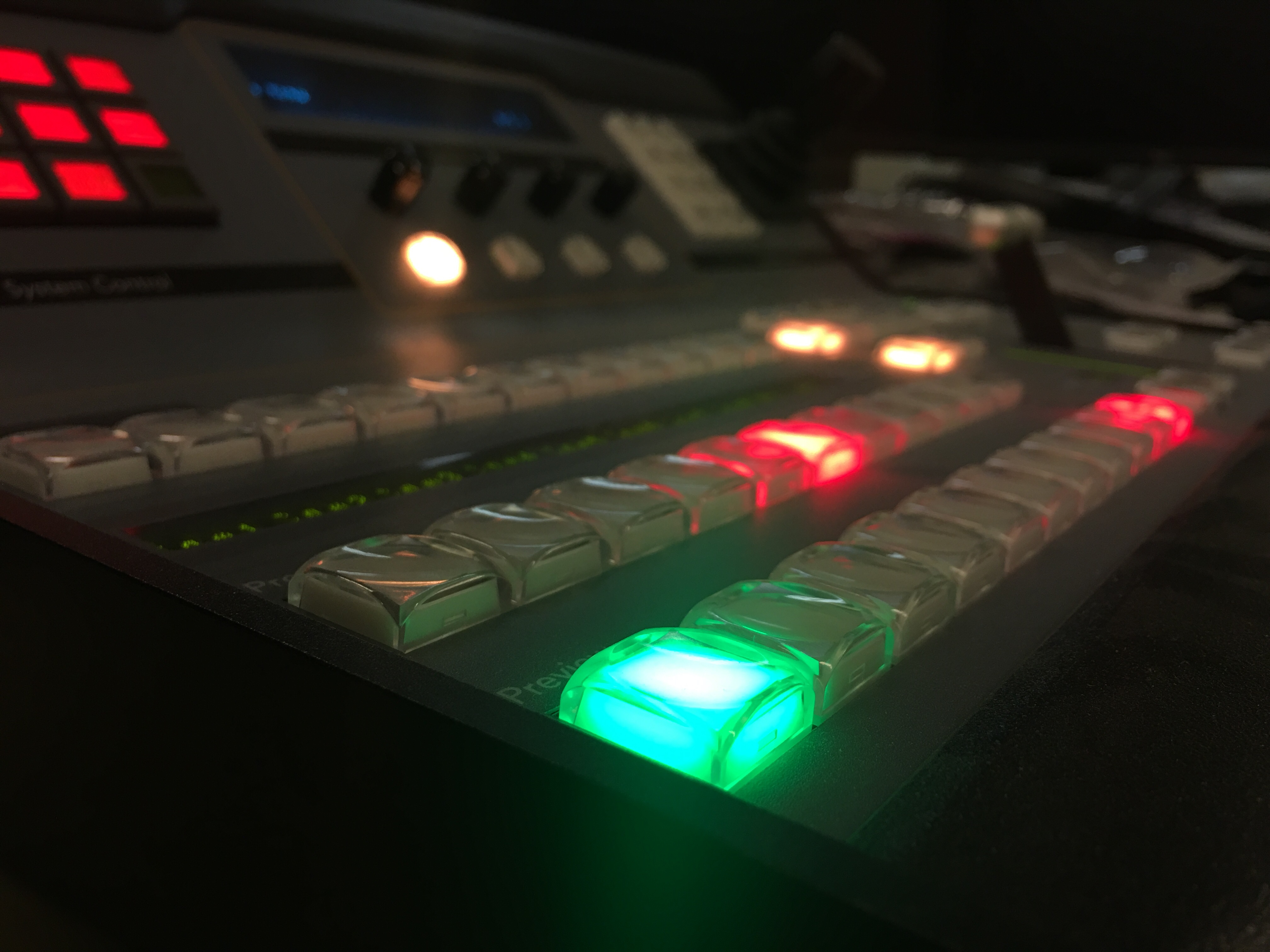 Our Streaming Schedule

Sounds pretty sweet, right? Now that we've got you interested, we know you'll want to catch the show. Here's what we're thinking of streaming weekly:
Rock Band: What would Harmonix be doing on Twitch if we weren't showing Rock Band? Tune in to see the latest Rock Band 4 DLC, and watch us try desperately to FC tracks with little to no success. We'll even bring in our expert devs to show you (and us) how it's done. Once we're ready to pull the curtain back, we'll even give you sneak peeks at Rock Band Rivals.
Harmonix Streams: People want the podcast to come back, so we're going to record it live on Twitch before syndicating to iTunes and the other places you find podcasts. We'll also dive into other Harmonix titles during this stream, have some of our musically inclined staff to play music for you live, or bring our artists to draw things for you live. You'll get to hear about all different kinds of experiences, get insight into their work, and hear them gush over pictures of cats on the internet.
Variety Streams: We'll break the mold and play games that aren't made by us! Maybe it'll be a new indie game, or the popular multiplayer shooter of the month. Maybe we'll break out a card game or have some folks roll some dice in a tabletop RPG, complete with special Twitch integrations. Maybe it'll even be something YOU request.

Our first stream in the new space is happening on Tuesday, July 19th. Come join us as we kick off the first of many more streams to come! We'll also be giving away some sweet prizes on our first stream, so it would be worth your while to click on this handy link when the time comes.
Feeling Creative?

We've been trying to think of a cool name for the Harmonix house band, but we can't come to an agreement (despite all the awesome creativity that goes into the Rock Band auto-generator). That's why we want YOU, our community, to decide what the house band name should be! We'll take all your requests through this link until Thursday, July 7th, when we'll put the most popular choices up for an old-fashioned vote.
Now that we're streaming again…

What do YOU want to see us stream? We'll cover all the Harmonix basics, including beloved games like Rock Band, Dance Central, and Amplitude. We'll even start diving into Rock Band Rivals and our new VR products as the year goes on. But what do you want to see when you tune into our streams? Is it your favorite board games or card games? A thrilling live play through of classic text-based adventure games? A remarkable rendition of the latest in tabletop RPGs?

We'll be gathering all of your feedback for what you want us to stream at this link (Which is the same place to suggest band names). Tell us your favorite games! Tell us what about Harmonix you're interest in hearing more about! Tell us you're sending us cookies…we'll definitely eat them on the show.

Needless to say, we are very, VERY excited to start streaming again on our Twitch channel! Tune in on Tuesday, July 19th for our first stream, new Rock Band 4 DLC, MAJOR giveaways, and more!