Back to Blog
Rock Band 4 - Interim Patch Release Details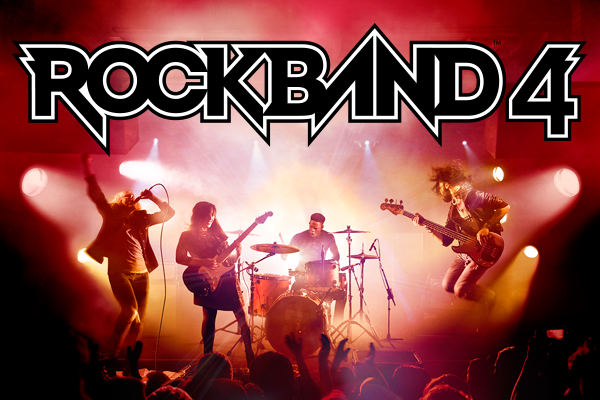 Hey Gang,

Quick update – on Friday, we submitted our update to first-party certification, which means it should be out live to all of you in about a week. We're targeting November 2nd as the release day, but if it gets through cert faster, we'll get straight off to you immediately.

As for details, I've written about this update before but figured I'd include the full list of all the changes. Also, keep in mind that we are continuing to fix issues associated with the Rock Band DLC library – those fixes don't require a patch, we just need the details so that we can work with Microsoft and Sony to address the problems. For more info on that, check out this forum thread.

So, all that said, here's the details:
Features
Allow custom characters as band stand-ins

Session musician screen now displays custom characters as well as the prefab characters
Quickplay now uses the most recent band's stand-ins to populate characters

5.1 surround crowd audio support and mic volume adjustment
Added functionality to support vocal overdrive deploy with touch pad for PlayStation 4
Added support for streaming audio for PlayStation 4
Legacy Instrument Support
Fix for Xbox One = Lefty flip issue for Guitar Hero drums
Fix for PlayStation 4 = Guitar Hero: World Tour Guitar does not deploy overdrive when tilted
Fix for PlayStation 4 = The Beatles: Rock Band guitar unable to auto-calibrate
Bug Fixes
Fix to make it possible to earn guitar solo achievements even if you have guitar solo cues turned off
Fix band contribution for vocals when non-vocals deploy as well as code cleanup around vocal points
Changed facial expression for the loading pose to be less goofy
Tour fixes:

Fixed issue where City list can contain empty Cities if song content is uninstalled
Fix for issue with Tour Choice stuck in locked City
Fix for crash if player unlocks a City through a Tour that they've unlocked with a Fan Showcase first and not attempted any Shows in
Fix character preview getting stuck open when going into difficulty select/gameplay (and then continuing to be open when you go back to the shell)

Text fixes to address formatting issues
Fix for various crash bugs

As always, please continue to let us know about your experience with Rock Band 4. We look forward to releasing more exciting details about the December 8th feature update.

- Daniel