Hey everyone, Later this year, Harmonix will assume control of the DropMix app and server support from Hasbro. While there are no plans to introduce new cards or boards, DropMix features and functionality will not change and we plan to support the service indefinitely. There will be an update to ...
Read more
Today we're excited to be rolling out a brand-new update for DropMix! This update brings an additional gameplay mode, exciting badges to collect, and a first look at the initial four playlists for Season 2 of DropMix! There's a lot to cover here, so let's dive in.
Read more
Get ready, DropMix players. We are adding an entirely new way to play to DropMix! It's called Puzzle mode, and it introduces a single player score challenge that allows you to rediscover your cards in a brand new game mode.
Read more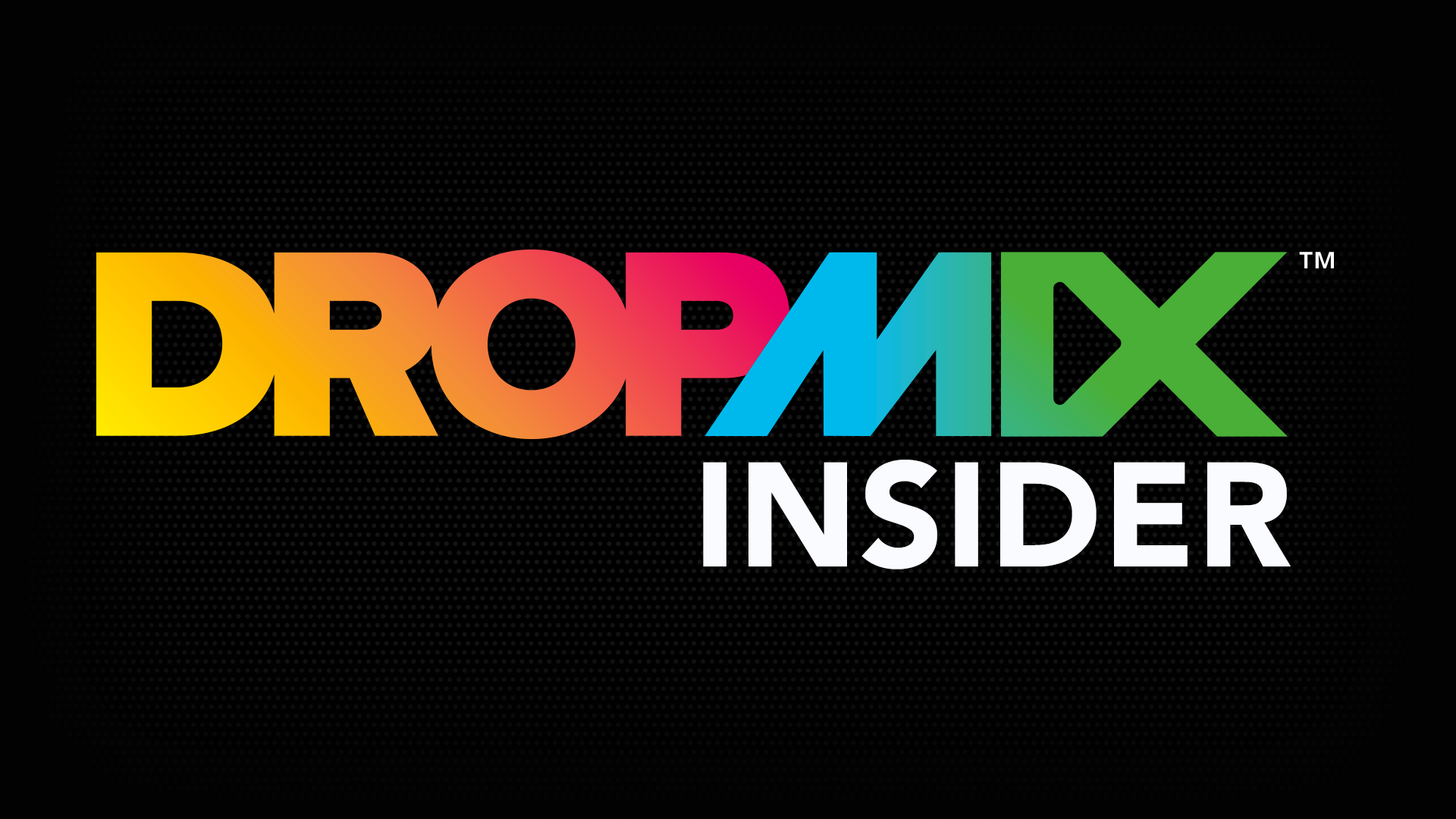 Do you love DropMix? Do you want to be the first to know about new card packs, game modes and Clash strategies? Harmonix is excited to introduce the DropMix Insider program!
Read more
Throughout the month of March, 16 Harmonix competitors battled their way through a single elimination DropMix Clash tournament. Each week we narrowed down the list, knocking them out of the Mania bracket in an edge-of-your-seat, best 2-out-of-3 match-up. Culminating in a final 1v1 brawl, two fierce players clawed their way to the top in hopes of becoming the first DropMix Mania Clash champion.
Read more
Tis the season of PAX and we're back on our own turf! Harmonix and Hasbro are heading to PAX East this year and we're bringing our music-mixing card game, DropMix! We're gearing up for a thrilling, 4-day PAX East free-for-all, and have **a lot** going on. So much so that Riley, Nick, and Troy from Finance had to split up writing this post.
Read more
Today we're excited to release a new update for DropMix! This update will feature new options for both Clash and Party modes, updates to saved videos, and some additional small improvements.
Read more
You've witnessed Danny Margolis' rise to the top with his spinner magic, and even Sean Halloran cause a change in deck construction rules with several copies of Embrace Chaos. Now, witness the top DropMix players at Harmonix compete for the ability to crown themselves as the DropMix Champion.
Read more
Today is the day! We've been showcasing some amazing tracks over the past couple of months and now it's your turn to control the music. Time to start collecting your favorite tunes, collaborating with friends, and competing for the perfect mix. [Get DropMix Today!][1] We're excited to fina...
Read more
As we tend to do, Harmonix was out at PAX in full force with tons of things happening all weekend long!
Read more