The Harmonix podcast returns after a year-long break! We're recording the podcast live on the Harmonix livestream each week, and our first episode features User Researcher Matt Kristek. Matt runs all of playtesting for Harmonix and was a guest on the podcast back in the day. Join us for the return o...
Read more
It's been a massively eventful month for Rock Band 4. We've done a month of in-depth coverage with IGN First touching on numerous aspects of the game. The crew runs down what sort of stories you can find there, and chats about how great it's been taking Rock Band 4 back on the road again!
Read more
This week's a very special show. 20 years ago almost to the day, Harmonix Music Systems, Inc opened its doors for the first time. Those doors may or may not have been on Alex Rigopulos' parents' house. Tune in and take a walk down memory lane with Alex and co-founder Eran Egozy as they share their m...
Read more
On the latest podcast we talk with the "Harmonix Playtest Guy," and pull in a few guests who have worked closely with him to talk about playtesting! What is playtest? Why is it important? How does playtesting make games better? All important questions that we answer IN THIS SHOW. Give it a listen an...
Read more
In the latest episode of the Harmonix podcast, we talk about game development, game jams, making games, making jam, and more! This podcast includes pro tips for aspiring game developers from Harmonix design guru, Chris Foster. Don't miss it!
Read more
PAX East is over! We announced Rock Band 4! We're back in the office and we're all so tired! Tune in for a recap of one of the busiest weeks we've had in the last few years.
Read more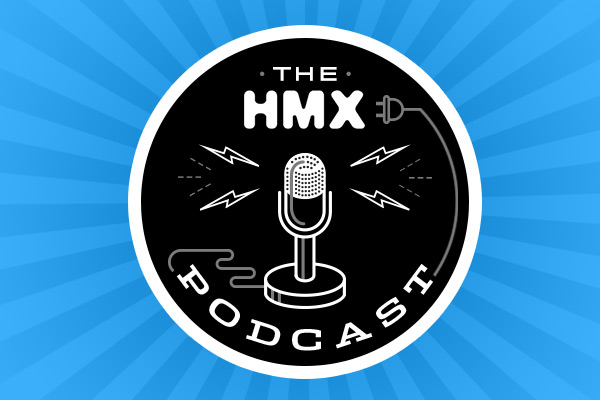 This week on the show we discuss another batch of surprise Rock Band 3 DLC! We're also joined by our friend Alexander Sliwinski, recently of Joystiq. He joins us for a rousing discussion about the games press!
Read more
PAX East returns to Boston in a month, and Harmonix has a whole lotta STUFF planned for the show. Tune in to hear what games we'll be showing off, and get the early scoop on our party plans. There's a ton more info coming, but this episode of the podcast kicks off our 2015 event season plans! [Cl...
Read more
With just days left in the year, a few of the chuckleheads on the Publishing team decided to put as little work as possible into the podcast by doing a Game Of The Year wrap up. Everybody else is doing it, so why shouldn't we? Tune in to find out if Aaron finally set up his Xbox One (spoilers: he di...
Read more