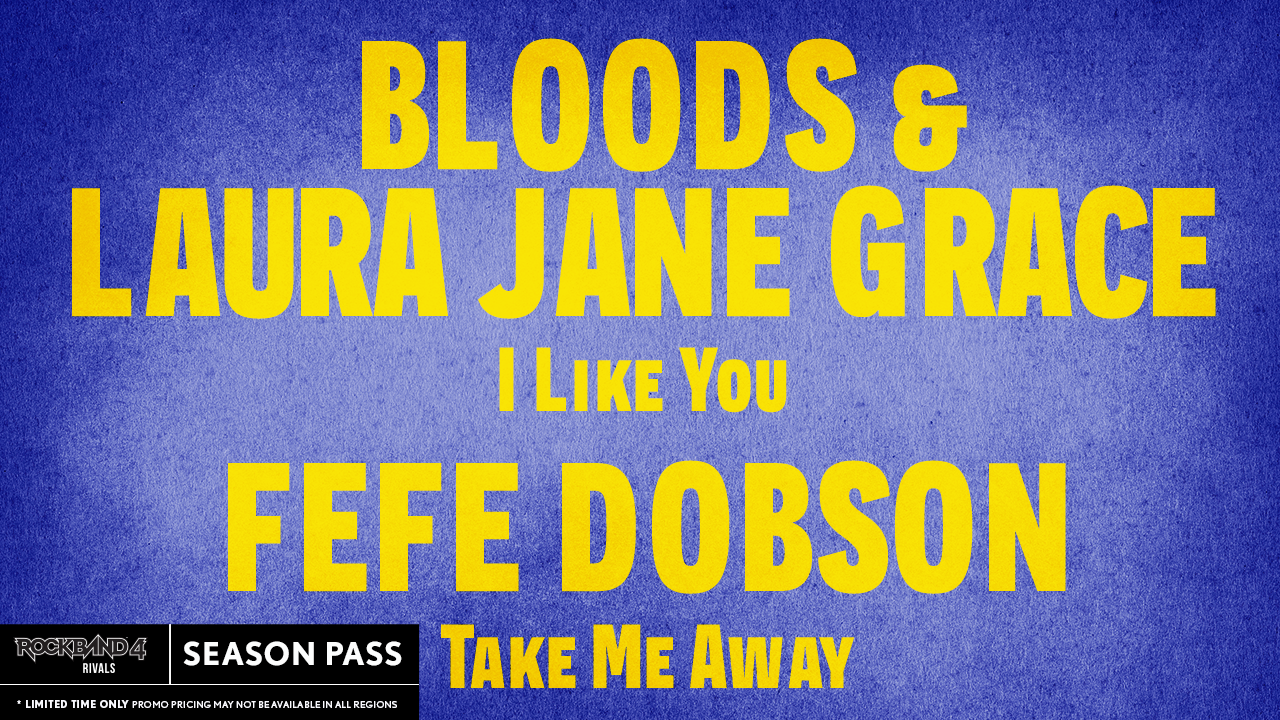 Gather Your Strength (Super Strength):  Our second weekly challenge Season 28 starts soon and nothing can stand in your way. Prepare to flex your might in the Rivals Challenge: Gather Your Strength. Get extra pumped up with new DLC on Thursday: Bloods & Laura Jane Grace "I Like You" and Fefe Dobs...
Read more
I Know What You're Thinking (Telepathy) Our super-powered Season 28 starts this week! If you could have one superpower, what would it be? The first S28 Rivals Challenge focuses on Telepathy so we already know your answer. We also sense that you'll want to grab both of the new DLC releases this Th...
Read more
A Season of Super-Songs! We're half-way through the summer and ready to kick Rivals Season 28 into gear. Things are about to get "super" in Rock Band, as this season will soundtrack a selection of the most popular superpowers known to both heroes and villains of the superhero world. From lifting ...
Read more
BREAK WEEK #2 It's East Coast vs. West Coast this week with new DLC songs representing the California and Massachusetts music scenes. The Interrupters "Anything Was Better" and Potty Mouth "Let Go" DLC is available this Thursday.  The Interrupters burst out of the Los Angeles music scene in th...
Read more
BREAK WEEK #1 After a whole season of party crashing, we'd understand if you need time to recharge. We'll give you until Thursday to get your stamina back because there are two new, hi-octane DLC songs coming to the Rock Band Music Store: Architects "when we were young" and Bad Omens "Just Preten...
Read more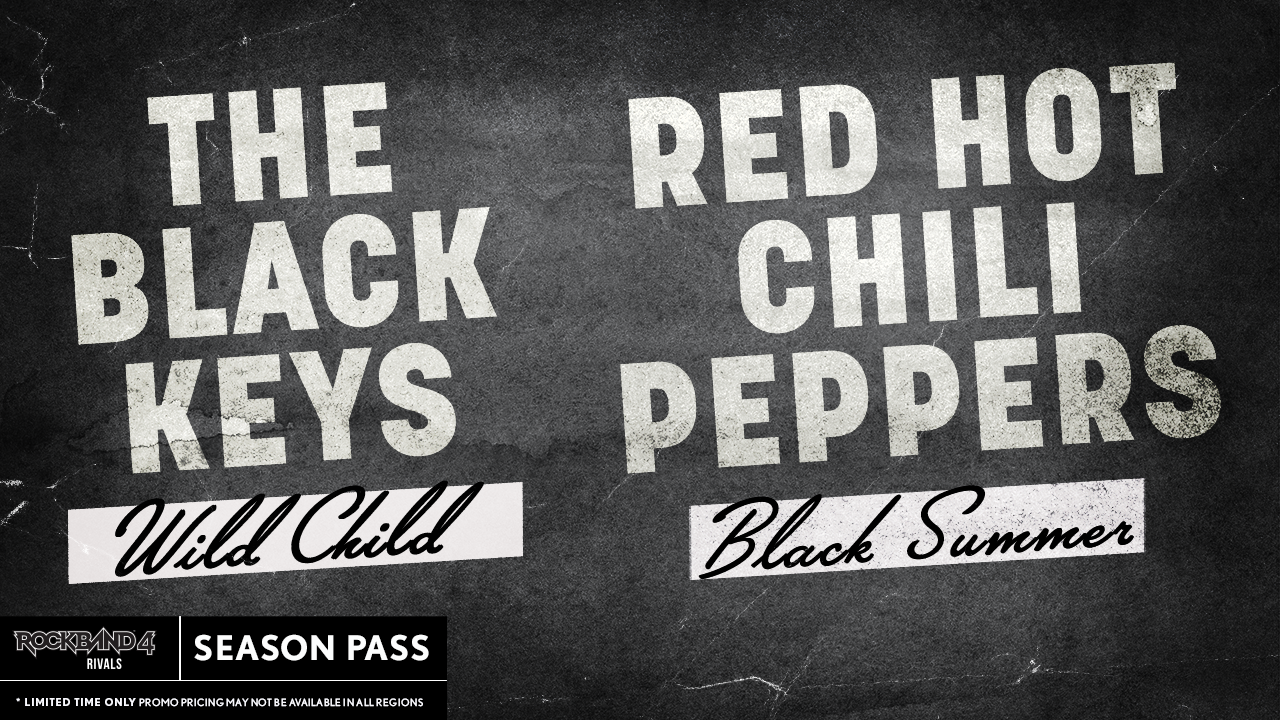 "Afterparty": The Afterparty is the most exclusive and mysterious of all parties.  You are invited. It's the final week of Season 27 and we're closing our season of party challenges for all of our VIPs. You're all on the guestlist for the most exclusive of soirees, the Rivals Challenge: Afterpart...
Read more
"Sweet 16" Grab your forks - we're serving up some delectable treats this week. You've matured a lot this season so it's time to recognize that growth in the Rivals Challenge: Sweet 16. It's nothing but great radio jams to get you and your friends in the mood to groove. Get the celeb-RAE-tion sta...
Read more
"Pool Party": This season has been on fire and our next challenge will keep up the heat. Our next Rivals Challenge: Pool Party is certain to make a splash. The dog days of summer are here so catch some rays and keep vibin' with new DLC coming Thursday in the Rock Band Music Store: Machine Gun Kel...
Read more
"Backyard BBQ" It's Season 27 Week 5 and we've got plenty of fireworks for the long weekend ahead. We're celebrating the 4th of July with the Rivals Challenge: Backyard BBQ. It'll be a classic summer time playlist perfect for grillin' and chillin'. It wouldn't be a party without some new DLC so b...
Read more
"Tailgate" Summer is officially here and, to mark the occasion, we're conjuring up a classic party theme for our Week 4 challenge. This week it's a BYO affair in the Rivals Challenge: Tailgate Party. Stoke up the bonfire, toss some tasty treats on the BBQ and grab a double dose of Coheed and Camb...
Read more