Hi all!

July is here, and it's bright and beautiful. We hope all you folks are enjoying the sunny days and beach time (or drinking some deeeelicious hot chocolate over in Australia). This is the first month in a while where there will be no update coming to Rock Band 4, but there's still plenty to talk about! We're here to run down the latest in news coming to Rock Band this month.

Let's start with our DLC artists for July. This month, we've got a solid line-up for you all to ponder and speculate. Here's our list of DLC artists coming to the Rock Band Music Store this July:
Bastille
Billy Joel
The Black Eyed Peas
Brian Setzer
Fuel
Hinder
Pixies
Third Eye Blind

Because the USA is celebrating Independence Day this coming Monday (July 4th), and our offices are closed, we're announcing next week's DLC today as well!
The Harmonix Twitch Studio

In case you missed our previous announcement earlier this week, Harmonix has a BRAND new Twitch studio fully set up for streaming later this month! We'll be bringing you the most recent news in Rock Band content, Harmonix games, and are even throwing in some spice of our own. Spice, being, some sweet games not developed by us that you'll get to see us play on the stream!

Here's what we're thinking of streaming weekly. Timing is TBD, but we'll be sure to keep everyone informed on our social channels when streams are happening.
Rock Band: What would Harmonix be doing on Twitch if we weren't showing Rock Band? Tune in to see the latest Rock Band 4 DLC, and watch us try desperately to FC tracks with little to no success. We'll even bring in our expert devs to show you (and us) how it's done. Once we're ready to pull the curtain back, we'll even give you sneak peeks at Rock Band Rivals.
Harmonix Streams: People want the podcast to come back, so we're going to record it live on Twitch before syndicating to iTunes and the other places you find podcasts. We'll also dive into other Harmonix titles during this stream, have some of our musically inclined staff to play music for you live, or bring our artists to draw things for you live. You'll get to hear about all different kinds of experiences, get insight into their work, and hear them gush over pictures of cats on the internet.
Variety Streams: We'll break the mold and play games that aren't made by us! Maybe it'll be a new indie game, or the popular multiplayer shooter of the month. Maybe we'll break out a card game or have some folks roll some dice in a tabletop RPG, complete with special Twitch integrations. Maybe it'll even be something YOU request.

We're also rather undecided as to what our in-house Harmonix band name will be while we're streaming. Want to help us out? We're all ears to what the community thinks should be our band name, so head over to this link and let us know what wacky names you've got for us!

It's new, it's bold, it's colorful, and it's going to be a great time. Make sure to join us for our very first stream on July 19th!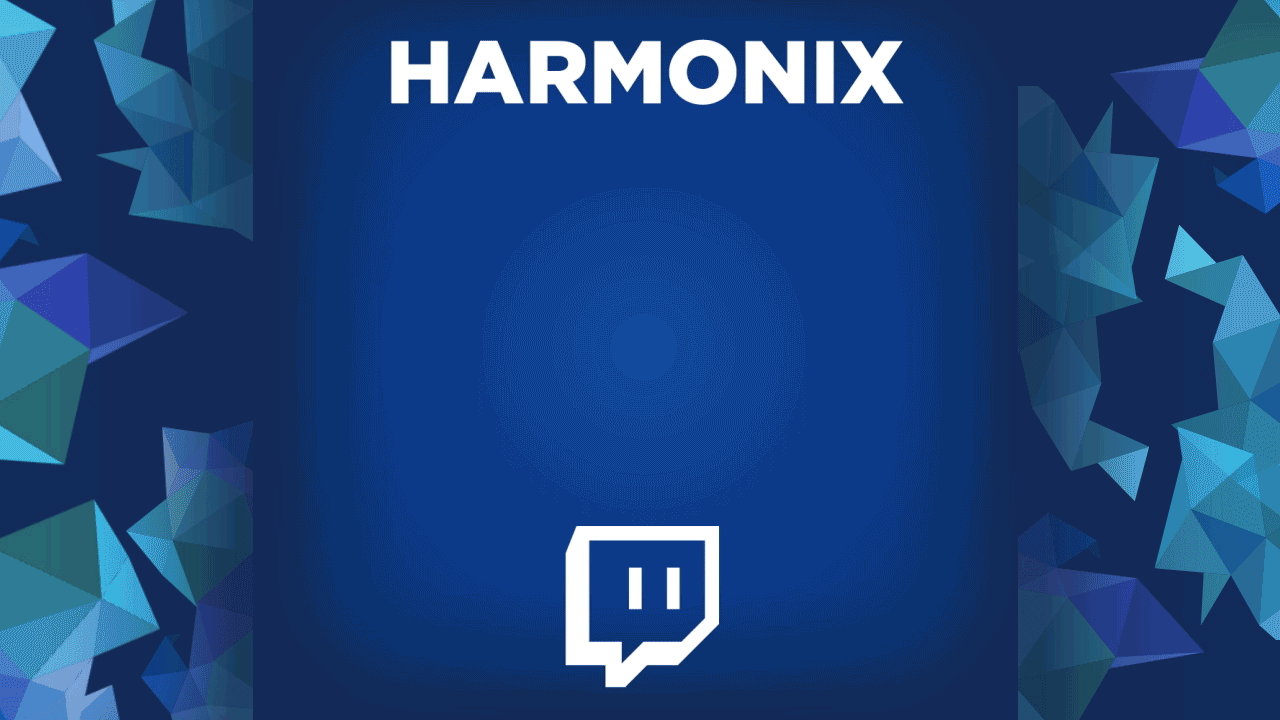 Podcasts are Back, Too!

That's right! Now that streaming is coming back to Harmonix, we're revamping our Podcast as well! Every Wednesday on the Harmonix Twitch channel, you can check out a group of HMXers (and maybe even some special guests!) talking it up about games, Harmonix, the entertainment industry, or just catching up about our favorite ice cream flavors. We'll talk about all kinds of things, so be sure to catch the show live and listen to the podcast when it's uploaded later in the week!

Do you have suggestions for what you'd like to hear talked about on the Harmonix podcast? Let us know over at this link! We'll have plenty of topics to converse about thanks to our community adding their voice to the mix!
Rock Band Rivals News in July

While we've announced a slew of new hardware peripherals back during E3, including the ultramarine blue Fender™ Jaguar™ Guitar Controller, we've got plenty of news to share with you later this month. Be sure to keep an eye on Rock Band's Twitter, Facebook, Instagram, and Snapchat channels to hear what cool new features are heading to Rock Band later this year! We'll be sure to post announcements to this blog and our Forums as well, so be sure to head over to the Rock Band Forums to join the conversation about the latest news!