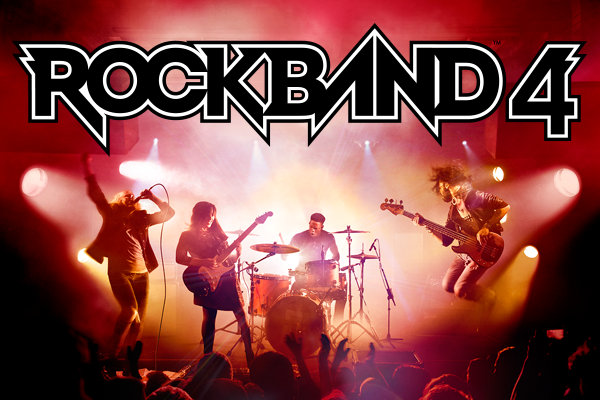 Harmonix announced pre-order details, more Rock Band 4 songs, new features, and more!
Read more
On the latest podcast we talk with the "Harmonix Playtest Guy," and pull in a few guests who have worked closely with him to talk about playtesting! What is playtest? Why is it important? How does playtesting make games better? All important questions that we answer IN THIS SHOW. Give it a listen an...
Read more
PAX East is over! We announced Rock Band 4! We're back in the office and we're all so tired! Tune in for a recap of one of the busiest weeks we've had in the last few years.
Read more
This February has been the snowiest month on record in Boston, and we are finally getting around to digging ourselves out of the snow to bring you another DLC announcement! Tomorrow you'll be able to enjoy new tracks from fan favorites Tenacious D and Weezer.
Read more
PAX East returns to Boston in a month, and Harmonix has a whole lotta STUFF planned for the show. Tune in to hear what games we'll be showing off, and get the early scoop on our party plans. There's a ton more info coming, but this episode of the podcast kicks off our 2015 event season plans! [Cl...
Read more
Hey! We announced new Rock Band DLC today! Listen to this show to hear us talk about it.
Read more
Hey gang! After a brief hiatus (*cough*21 months*cough*) we're releasing brand new *Rock Band* DLC tomorrow! New tracks from Arctic Monkeys, Avenged Sevenfold, and Foo Fighters will hit Xbox 360 and PS3 on Tuesday 1/13. Check out the full press release below for additional details, and we'll upda...
Read more
With just days left in the year, a few of the chuckleheads on the Publishing team decided to put as little work as possible into the podcast by doing a Game Of The Year wrap up. Everybody else is doing it, so why shouldn't we? Tune in to find out if Aaron finally set up his Xbox One (spoilers: he di...
Read more
We're putting fan favorite DLC packs, Rock Band Blitz, and Rock Band 3 on sale starting Dec 23rd!
Read more
To celebrate the 7th anniversary of the release of Rock Band, we sat down with Harmonix co-founder Alex Rigopulos and Rock Band's Audio Director Eric Brosius to revisit their favorite launch memories.
Read more