Another month, another Employee Spotlight. This month we managed to find some time to sit down with Matt Kristek. If you've ever playtested anything for Harmonix, you'll recognize his face! If you haven't signed up to playtest at Harmonix, and can spare a day in Boston, what are you waiting for?...
Read more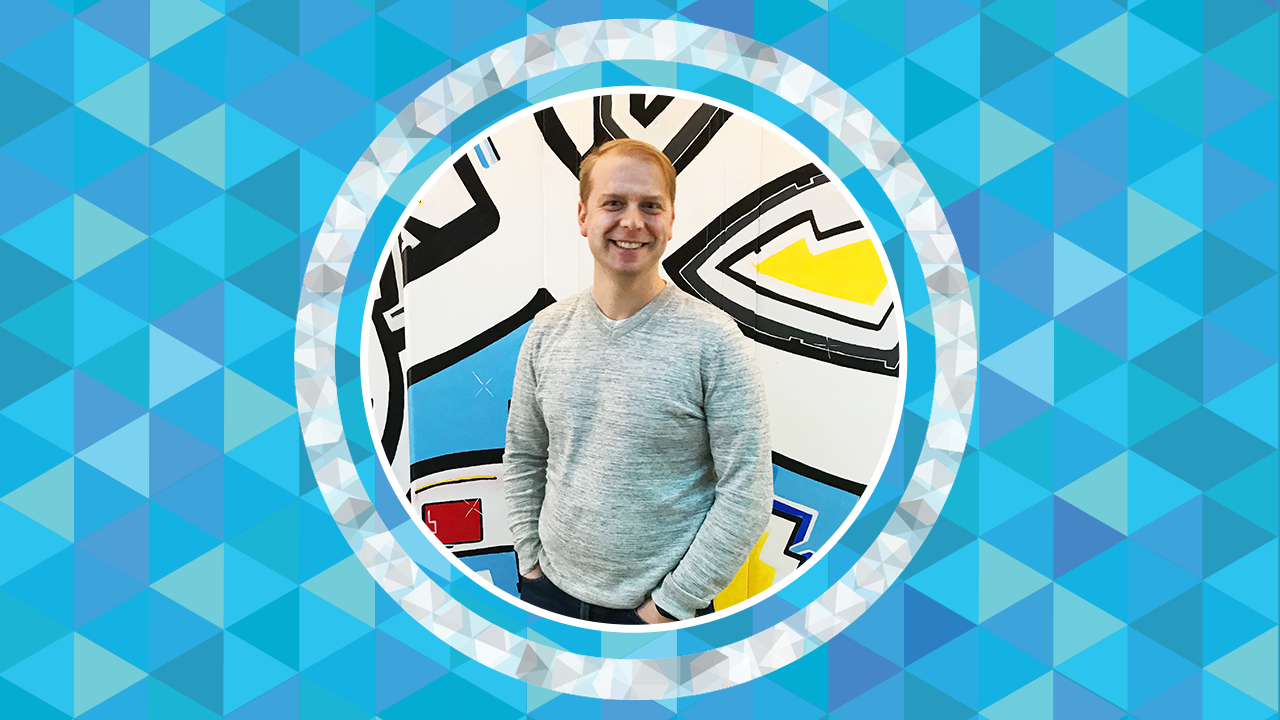 Another month, another employee spotlight! This time we have Nate Stoddard, QA Lead on DropMix at Harmonix! Without further delay, take it away Nate!
Read more
Hey everyone, Employee spotlights are back! Kicking off the new series we have Alicia Caillier, a Product Manager at Harmonix! Take it away Alicia! Hey y'all! My name is Alicia Caillier and I'm currently a Product Manager at Harmonix. I've been working at Harmonix since the Fall of 2016 w...
Read more
Now that Harmonix is approaching its 20th anniversary, it seems appropriate to spotlight one of the studio's longest standing members, Ryan Lesser. Ryan has been at the company for just about 16 years, where he's served most of his time as Harmonix Art Director. Ryan is currently one of the driving forces behind the new *Amplitude* reboot as the project's Creative Lead.
Read more
You guys know Eric Pope. He's on the livestream, the podcast, at events, judging Rock Band Nights at Improv Boston, and ALL OVER Twitter. But do you really know Eric Pope? Read on to learn more about the man behind the chops.
Read more
Meet Rock Band 4 team member Dave Plante!
Read more
Concept Artist Jamie McKiernan is a woman who wears many hats at Harmonix – figuratively and literally. This Harmonix concept artist has worked on everything from hand-traced *Dance Central* flashcards to full realm layouts in *Disney Fantasia: Music Evolved*. Jamie has wanted to be a concept artist...
Read more
Dawn Rivers is a person of many talents and we're lucky to have her here at Harmonix. She has a passion for lighting, changing the landscape of the games industry, and – believe it or not – meteorology. In fact, Dawn can explain best practices for lighting in games and read a Doppler radar without b...
Read more
If you've been to our website in the past, you may have noticed HarmonixMusic.com has gotten a bit of a makeover. Welcome to your shiny new destination for all things Harmonix! There were several Harmonixers involved in the relaunch of our website, two of which we're highlighting in our first Ha...
Read more